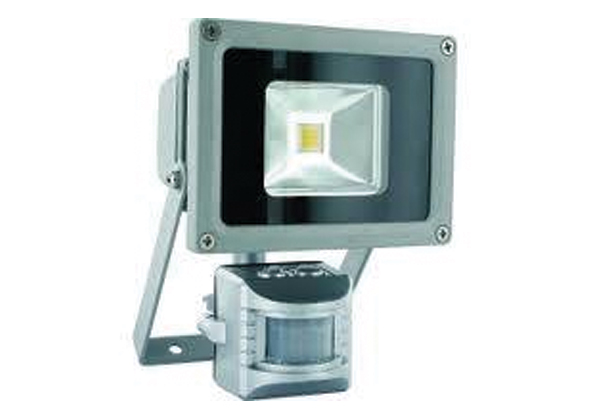 Security lighting installed throughout Leeds by FirstEye
Although security lighting offers a cost-effective way to deter intruders and improve security, it often tends to be overlooked in comparison to CCTV and alarm systems. With this in mind, we thought we'd take the opportunity to shine a light on security lighting with an overview of how it could help you improve the security of your home or business premises:
Despite the fact that basic security lights are cheap to install, they punch well above their weight in terms of the security they offer. When used as a preventative measure, the sight of security lights alone is enough to put off the majority of potential intruders.
Security lighting, when installed in combination with a CCTV system, is the ideal way to ensure the CCTV cameras are able to provide crystal clear images during the hours of darkness.
One of the major advantages of security lighting is the increase in feelings of safety they provide in otherwise unlit areas. A great way to help your staff feel more secure when locking up at night, for example, or to illuminate your home's driveway, security lighting is designed to flood dark areas with light.
LED security lights are incredibly cheap to run and as LED bulbs are designed to last for many years before they need replacing, offer a long-term, energy efficient solution.
Security lighting designed to meet your individual requirements
To get the very best from a security lighting system, it should ideally be installed by security specialists such as FirstEye. We have the expertise to ensure each light is positioned correctly so that the beam covers the right areas, making sure that all potential access points are adequately protected, without intruding upon neighbouring properties.
For the maximum in security protection, a combined security lighting, alarm system and CCTV is pretty hard to beat. Suitable for installation in commercial, business, industrial and residential properties, the security systems we install are designed to offer complete peace of mind and round-the-clock protection.
Contact FirstEye and start improving the security of your home or business
If you would like to find out more security lighting or any aspect of security, please don't hesitate to get in touch with FirstEye to obtain further information or a free, no-obligation quote.
https://www.firsteye.co.uk/wp-content/uploads/2017/06/security_lighting.jpg
420
600
eyedmin1st
/wp-content/uploads/2018/06/logo-new.jpg
eyedmin1st
2018-03-28 11:23:02
2018-03-28 11:23:53
Spotlight on security lighting