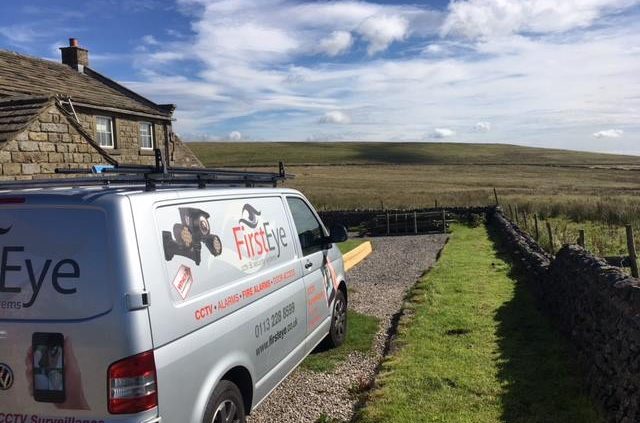 Due to their often remote and quiet locations, rural businesses can be targeted by criminals. Unfortunately thefts from farms and other businesses in rural areas are on the rise, with expensive equipment, oil and vehicles being targeted by thieves. Protecting a rural business premises from crime can seem like a daunting prospect, however thanks to developments in technology, a number of solutions are now available which are designed to provide highly-effective round-the-clock protection.
CCTV for rural businesses
CCTV is providing increasingly popular with farmers and other rural business owners and it's not hard to see why. CCTV cameras can be placed around a premises, covering areas such as yards, animal housing, barns and more. In addition, CCTV can also be used to cover the interior of almost any type of rural building and because a wide range of HD IP and TVI systems are now available, it's possible to view crystal clear images, regardless of the time of day.
As camera specifications vary greatly, it's important to choose the right product for the right location. As such, the team here at FirstEye are experienced in designing and installing CCTV systems for farms and rural businesses. We can help you choose the best system to suit your premises, budget and requirements, ensuring you maximise the potential of CCTV and have the protection your business needs.
Security lighting
Security lighting is ideal for rural businesses as not only does it provide reassurance, it also offers a proven and highly effective deterrent. LED security floodlights can be used to illuminate otherwise dark areas and will prevent thieves from having a place to hide undetected. LED security lighting is low energy but with a high output, ensuring it is economical to run and environmentally friendly.
A range of different security lighting power outputs are available to ensure that yards, outbuildings or commercial premises are fully covered. In addition, security lighting also proves highly effective when installed in conjunction with other security systems such as CCTV. Security lighting ensures a clearer picture from CCTV cameras, or to highlight other systems such as access control.
Vehicle barriers and physical security
Vehicle barriers and physical security solutions such as electric gates are ideal for preventing unwanted access, or the theft of vehicles or livestock. Bollards, barriers and gates are available in a wide range of shapes and sizes, with options suitable for all types of premises including farms, stable yards and more.
Get in touch with FirstEye
We have many years of experience in providing cost effective and reliable security solutions for rural businesses. Our services are available throughout Leeds and surrounding areas. In addition, because we are an NFU Rural CCTV partner covering North Yorkshire and West Yorkshire, we will offer a 10% discount off a CCTV installation and off any intruder alarm system installed at the same time.
https://www.firsteye.co.uk/wp-content/uploads/2017/08/rural-cctv2.jpg
480
640
eyedmin1st
/wp-content/uploads/2018/06/logo-new.jpg
eyedmin1st
2022-06-08 12:18:12
2022-06-08 12:19:29
What's the best security system for your rural business?