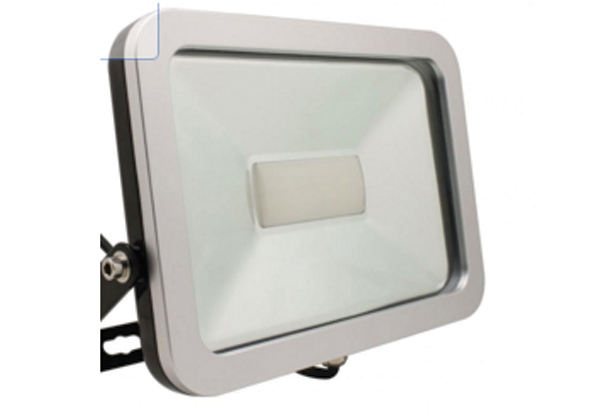 The nights are rapidly getting longer and it wont be long now until the clocks change for winter! Unfortunately, an increase in the hours of darkness provides thieves or intruders with potential places to hide. The best way to prevent this and protect your property from crime is by installing security lights, designed to illuminate dark areas.
Here at FirstEye we specialise in designing and installing a wide range of security systems for residential and business customers, including security lighting. We can help you choose the most suitable type of security lighting to suit your budget and requirements, from simple security lights, through to emergency lighting linked to a security alarm and fire protection system.
Is security lighting effective?
The short answer to this is yes! When the outside of a property, whether it's a home or business premises, is dark and unlit, thieves are given places in which they can hide undetected. By flooding these areas with bright light, thieves immediately become visible and are deterred from attempting to enter. In addition, the sight of security lighting offers a very visible deterrent which shows you take the security of your property seriously and this, in turn, will also helps to prevent crime.
To be fully effective security lighting should be carefully located to ensure potential access points are fully illuminated. So, if your home has patio doors, or your business premises has a rear loading bay, for example, these should be covered. At FirstEye we are experts in the planning and installing security lighting. We'll work closely with you to ensure that any weak points are fully protected, providing you with peace of mind and adequate security protection.
Security lighting to suit all budgets
Whether you're looking for security lighting to protect a large, multi-site business premises, or would simply like a security lighting installed over your front door, we'll help you find the perfect solution for your property.
To find out more about our security installations in Leeds, please don't hesitate to get in touch to obtain a free, no-obligation quote.
https://www.firsteye.co.uk/wp-content/uploads/2018/09/security_lighting21.jpg
420
600
eyedmin1st
/wp-content/uploads/2018/06/logo-new.jpg
eyedmin1st
2022-09-27 14:31:59
2022-09-27 14:32:52
How to safeguard your property with security lighting