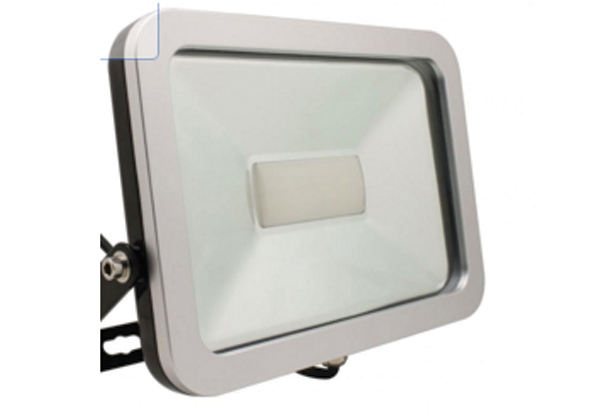 Protect your home or business with security lighting installed in Leeds
Security lighting offers an effective, low-cost way to protect your home or business premises from intruders and the risk of theft. Known to provide a highly visible deterrent, security lighting is designed to illuminate dark areas, helping to deter thieves from entering a building.
Here at FirstEye we have many years of experience in the design and installation of security lighting systems. Our team will use their expertise to fit a system which provides the protection you need at a price that's right for you.
So what are the benefits of security lighting?
Cost-effective security protection, with systems designed to suit all budges and requirements.
Lighting can up-scaled as required – why not consider a single sensor light to begin with and install additional lights at a later date?
Security lighting systems are very cheap to run, thanks to today's energy efficient LED light bulbs.
Not only can security lighting be used to deter thieves, it can also help your family or staff feel more secure. When installed over doorways and access points, security lighting will illuminate otherwise dark areas, helping to improve well being and safety.
Security lighting can be installed in buildings of all shapes and sizes. Whether you live in a tenth floor flat, a semi or bungalow, our team will fit a lighting system which meets your requirements.
A range of systems are available, from dawn to dusk lights, light sensor systems and floodlights. Different systems are suitable for different locations and we're happy to provide you with advice on the most appropriate one for you.
For comprehensive protection for larger business premises, a combined security and security lighting system is pretty hard to beat. Again, we are also happy to provide advice on this if required.
Contact FirstEye for further information
As regular readers of our blog will know, providing our clients with up to date advice on cost-effective security is very important to us. If you would like to find out more about the advantages of installing a security lighting system, or to arrange for a free, no-obligation security survey, why not get in touch with us today?
https://www.firsteye.co.uk/wp-content/uploads/2018/09/security_lighting21.jpg
420
600
eyedmin1st
/wp-content/uploads/2018/06/logo-new.jpg
eyedmin1st
2018-07-30 12:50:16
2020-06-01 15:27:36
Spotlight on security lighting