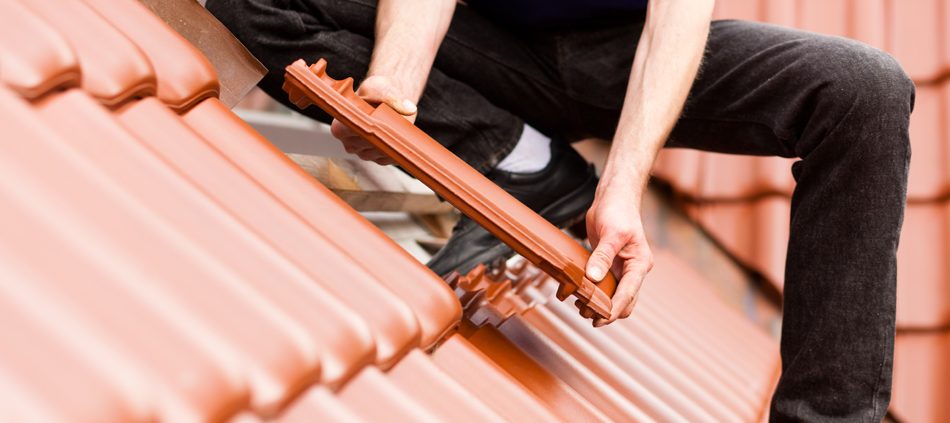 Protect your home from the elements with our property maintenance services
The weather has been so good this summer, it's hard to remember just how bad wet and windy weather can be! Autumn is just around the corner though and with the change of seasons, there's always the chance of some pretty unpleasant weather. Wind, rain, frost and snow can all take their toll on our homes but by ensuring yours is in great condition now, rather than waiting until the worst happens, is a great way to save yourself last-minute expense, stress and upheaval.
Here at FirstEye we offer offer a wide range of domestic property maintenance services, designed to cover everything from roofs and fences, through to paintwork, updates and refurbishments. We can help you ensure your home is in great condition, with a sound roof, secure windows, efficient guttering and more – providing you with reassurance that your property is water tight and ready to face the winter. Here are a few examples of the property maintenance services we offer:
Roofing: from the replacement of missing tiles through to complete roof replacements, our team has the expertise to ensure your roof will protect your home – no matter how wet it is this winter!
Guttering: leaking or blocked gutters can lead to a wide range of problems including damp and rot. Prevention is always better than cure and our services cover gutter cleaning and replacement.
Exterior painting: not only does flaking paint make a property look unsightly, it can also lead to a deterioration of the wood underneath. Autumn is a great time of year to have the exterior of your home decorated, ensuring it looks great for many years to come.
Fencing, walls and gates: autumn and winter can be very windy and it can take just one storm to bring down an old or rotten fence. Our fencing services offer a great way to replace garden fencing with the minimum of fuss, helping to improve the look of your home and ensure your garden is secure.
These are just a few examples of our property maintenance services and as no job is too large or too small for your team we're always happy to help!
Contact FirstEye to find out more
If you would like to find out more, or to arrange for a free, no-obligation quote, why not get in touch for further information?
https://www.firsteye.co.uk/wp-content/uploads/2018/09/roof-repair1.jpg
633
950
eyedmin1st
/wp-content/uploads/2018/06/logo-new.jpg
eyedmin1st
2018-08-08 12:49:36
2018-09-05 12:50:10
Ensure your home is weather-proof and ready