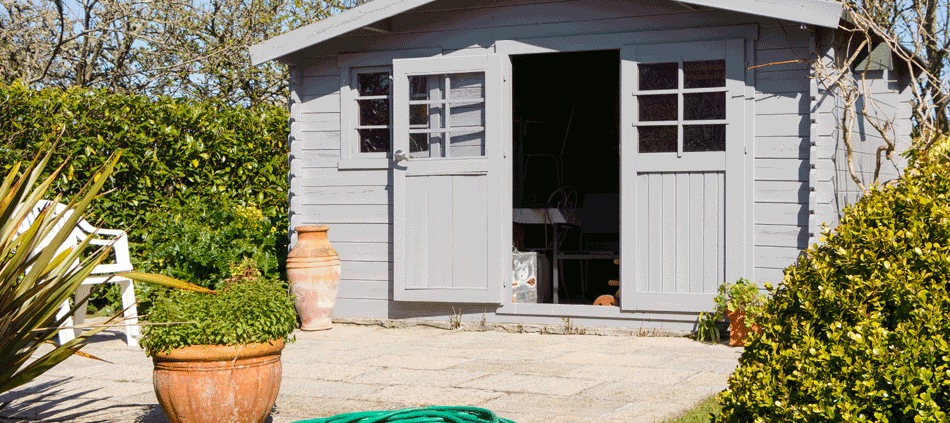 Domestic security installations in Leeds
Over the summer months we tend to use our shed and outbuildings a lot more than in the winter. Whether you're in and out of the shed with gardening equipment, the lawnmower or charcoal for the bar b q, it can be all to easy to leave it unsecured and vulnerable to a break in.
Shed security is often overlooked by homeowners but as West Yorkshire Police have recently reported, there has been in increase in shed and garage burglaries. Unfortunately sheds and garages are often targeted by thieves as they know they're used to store valuable items such as power tools and sports equipment. With this in mind, it's very important to ensure your shed and garage have sufficient protection – here are some simple steps you can take:
Burglars are far more likely to target sheds with poor levels of security. It's worth installing additional security measures such as coach bolts or and clutch screws which are designed to make it difficult to remove the door. A shed bar across the door will also provide highly effective protection.
A shed or garage window offers a potential access point. To make glazing more secure it's a good idea to protect the inside of the glass with a laminate coating, whilst beading should be secured using clutch screws or a silicone adhesive.
If you use your shed or garage to store bikes or other high value equipment, there are a range of products available designed to secure items to either the shed/garage frame or floor. It is also important to ensure bikes are secured with robust locks.
Shed and garage alarms. Designed to offer highly effective protection and a very visible deterrent, a shed or garage alarm will provide you with peace of mind. Here at FirstEye we have the expertise to install alarms in sheds and garages, with a range of options available to suit all budgets.
Get in touch with FirstEye to find out more
Here at FirstEye we are specialist installers of a wide range of home security solutions. To find out more about how we can help you protect your shed or garage from theft, get in touch to arrange for a free, no-obligation quote. Contacting us is simple: call 0113 228 8599 or email quote@firsteye.co.uk
https://www.firsteye.co.uk/wp-content/uploads/2019/06/security-installations-Leed.png
682
950
eyedmin1st
/wp-content/uploads/2018/06/logo-new.jpg
eyedmin1st
2019-06-10 12:18:53
2019-06-10 12:18:53
How to safeguard your shed or garage against theft