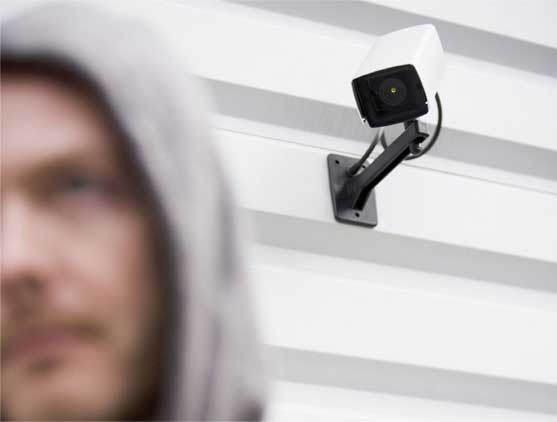 Security advice and installations for businesses in Leeds
Running a business is literally a full time job and many of the business owners we meet say the often find themselves working into the evenings and during the weekends. With this in mind it's all too easy to become complacent about business security but as we know from experience, when security is overlooked, problems can occur.
Taking time out from the day-to-day running of your business to review security doesn't have to be as time consuming as it sounds. A simple check of access points such as windows is a great way to detect potential weak points, whilst arranging to have your security alarm serviced will ensure it's working reliably.
If you feel your businesses' security systems are weak or inadequate, now is the time to take action and consider installing a new alarm system, CCTV and/or access control. Security systems such as these not only offer a highly effective deterrent to thieves, they'll provide you with reassurance and could help to reduce your insurance premiums too.
Here at FirstEye we work with business and organisations throughout Leeds, providing them with effective security systems, tailored to meet their individual requirements and budgets. Whether your business is based in a factory, shop, office or warehouse, we offer a range of solutions including:
Security alarms designed to protect your business from theft.
Fire alarm systems – from simple systems through to complex systems designed to be incorporated with a security alarm.
Access control – offering a highly effective way to control who has access to certain areas of your premises, an access control system will help to protect you from internal and external theft.
CCTV – an unbeatable way to protect all areas of your business premises, a CCTV system installed by FirstEye can be designed to suit your requirements, covering reception areas, car parks and more.
Vehicle barriers and security gates – don't make it easy for thieves to enter your premises – a security barrier will protect outside areas from unwanted traffic and intruders.
Contact FirstEye to find out more
If you would like to find out more about the range of security installation services we offer for businesses in Leeds, why not get in touch today to arrange for a free, no-obligation security survey?
https://www.firsteye.co.uk/wp-content/uploads/2017/05/security-systems.jpg
422
557
eyedmin1st
/wp-content/uploads/2018/06/logo-new.jpg
eyedmin1st
2018-04-09 11:54:49
2018-03-21 11:55:15
Running a business in Leeds? Take time to review your security systems