Protect staff and visitors with a pole-mounted body thermometer
Here at FirstEye we are specialist installers of Uniview CCTV systems, including UNV Heat-Tracker Standing Pole-mounted Body Thermometers. This new technology offers a safe and practical way for GP surgeries, schools, clinics and other public buildings to help protect staff and visitors from Coronavirus and Covid-19.
The UNV Standing Pole-mounted Body Thermometer includes a range of features designed to detect a fever in up to 30 persons per minute without any body contact:
rapid fever detection
real-time audible alarm
accurate measurement, 0.3

°C deviation

non-contact wrist measurement

quick deployment within 1 minute

suitable for schools, GP surgeries, clinics, care homes, apartment buildings, factories and more.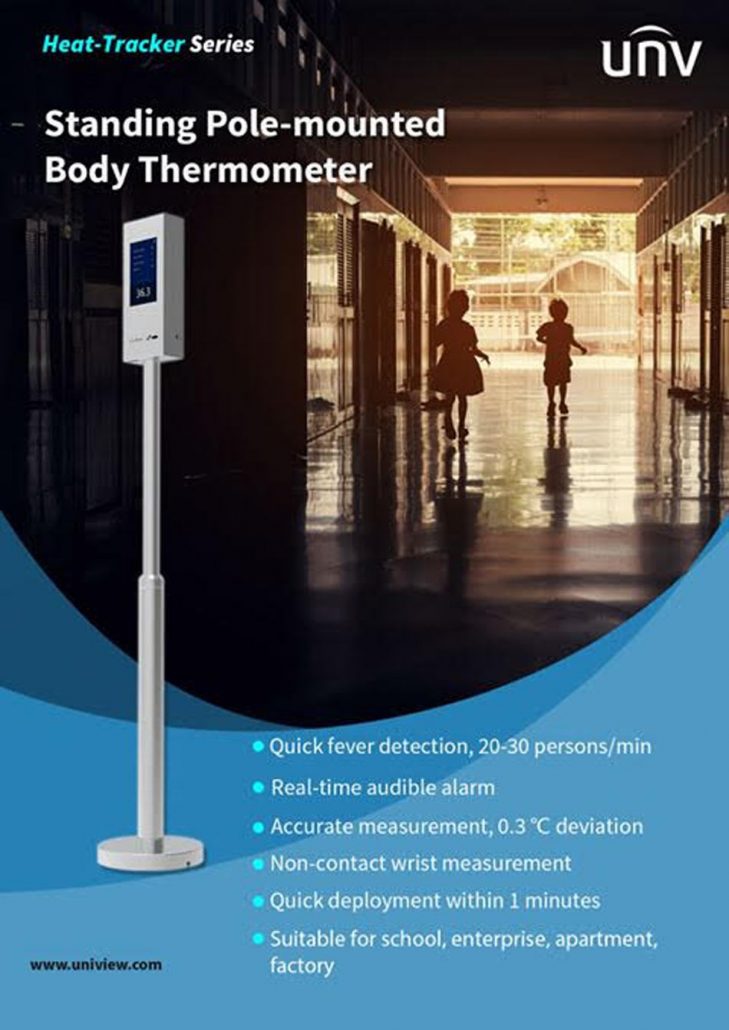 Please see the following video to see the thermometer in action:
Pole-mounted body thermometer installations Leeds
This ingenious technology offers a safe and highly-effective way to detect whether visitors to a building have a raised temperature, therefore helping to protect others. We have the expertise to install this system and if you would like to find out more, please get in touch with FirstEye by calling 0113 2288599.
https://www.firsteye.co.uk/wp-content/uploads/2018/09/access-control-systems1.jpg
679
950
eyedmin1st
/wp-content/uploads/2018/06/logo-new.jpg
eyedmin1st
2020-04-21 11:37:12
2020-04-27 10:43:02
New CCTV heat technology helps protect against Coronavirus