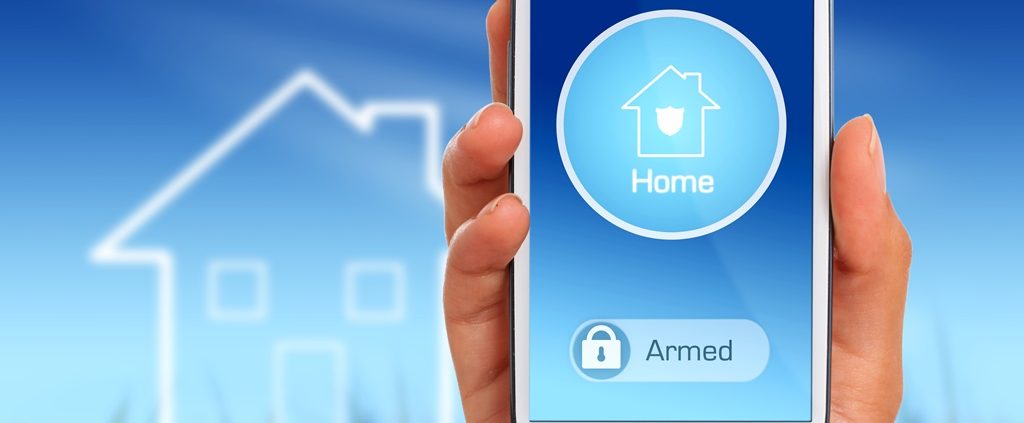 Smart home security systems installed by FirstEye
These days it's difficult to remember a time before technology touched most aspects of our lives. From shopping and talking to friends and family, through to health and fitness, there isn't much that hasn't been influenced or improved by advances in computer-based technology.
However, despite some pretty significant changes over the last couple of decades, the majority of us still use a key to unlock our front door in exactly the same way our grandparents did. The smart home has now moved from the realms of fantasy into reality though and increasing numbers of homeowners are turning to smart locks to help improve security.
Solutions for a smarter, securer home
As regular readers of our blog will know, here at FirstEye we have the expertise to install smart home systems, designed to control central heating, lighting, appliances, security alarms and more. Smart locks – a form of keyless door lock – are now forming a significant part of smart home security, offering a great way to further enhance the security of your home.
Smart locks are exactly like other smart home devices, designed to connect with other devices using wifi or Bluetooth connectivity. This can be done in a number of ways, such as through a special key fob or via a mobile phone app. When the phone or key fob is placed near the lock, the door will automatically unlock, eliminating the need to rummage around in your pockets or bag looking for your keys in the dark!
One of the most useful features of smart locks is the ability to allow temporary access to friends and family whilst you're away – if you need someone to let themselves in and feed the cat, for example. All you have to do is send them a temporary access code, designed to be active for a set period which will become invalid when you return home.
Contact FirstEye to find out more
Installing a smart home system can offer a range of cost-effective benefits, from reduced fuel bills through to improved home security. If you'd like to find out more, why not get in touch today?
https://www.firsteye.co.uk/wp-content/uploads/2018/09/Dollarphotoclub_8183122511.jpg
768
1024
eyedmin1st
/wp-content/uploads/2018/06/logo-new.jpg
eyedmin1st
2018-09-18 14:47:46
2018-09-18 14:47:46
The home security of the future is already here