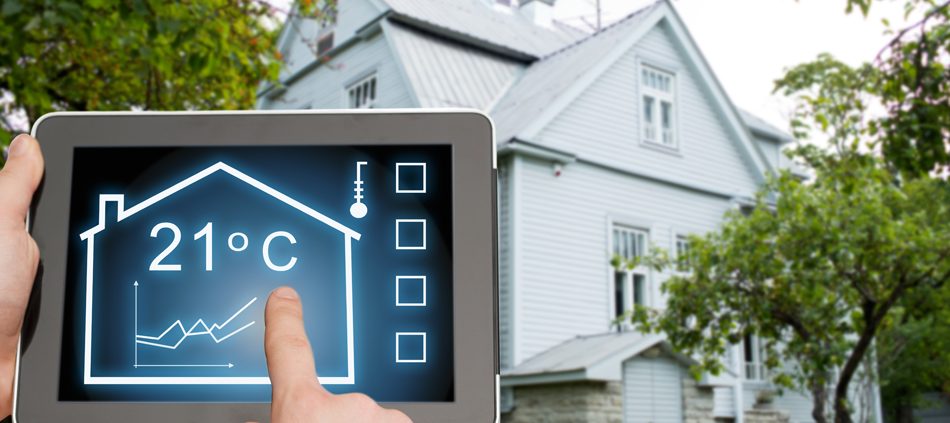 Here at FirstEye we take great pride in working with our customers to provide them with cost-effective solutions, designed to help them reduce their household bills. Home automation systems offer a wide range of benefits, not least in terms of helping keep the cost of heating and lighting your home to a minimum. At this time of year – after the expense of Christmas and the cold winter weather, installing a home automation system could help you make significant savings.
A smart thermostat to help you take control of your heating
Smart thermostats can be installed as part of a home automation system and as a new type of central heating control, are designed to be accessed or adjusted via a smartphone or tablet app. Smart thermostats provide far greater control, enabling you to adjust your heating whenever or wherever you like.
A range of smart thermostats are now available and although they offer slightly different features, the all offer the option to:
Turn heating on or off, or to control the temperature from your tablet or smartphone.
Avoid heating unused spaces by controlling central heating on a room-by-room basis.
Monitor the amount of energy you use – this can help you make savings on your bills.
Control your heating based upon your routine; for example if you're late home from work, you'd have the ability to delay the time your heating switches on.
Contact FirstEye to find out more about home automation and smart thermostats
If you would like to find out more about the benefits of smart thermostats or home automation systems, we'd be delighted to help. Our services are available to residential and business customers throughout Yorkshire so why not get in touch today?
https://www.firsteye.co.uk/wp-content/uploads/2017/08/home-automation.jpg
653
950
eyedmin1st
/wp-content/uploads/2018/06/logo-new.jpg
eyedmin1st
2018-01-04 14:19:55
2018-01-04 14:19:55
Home automation systems designed to help you save money on your energy bills