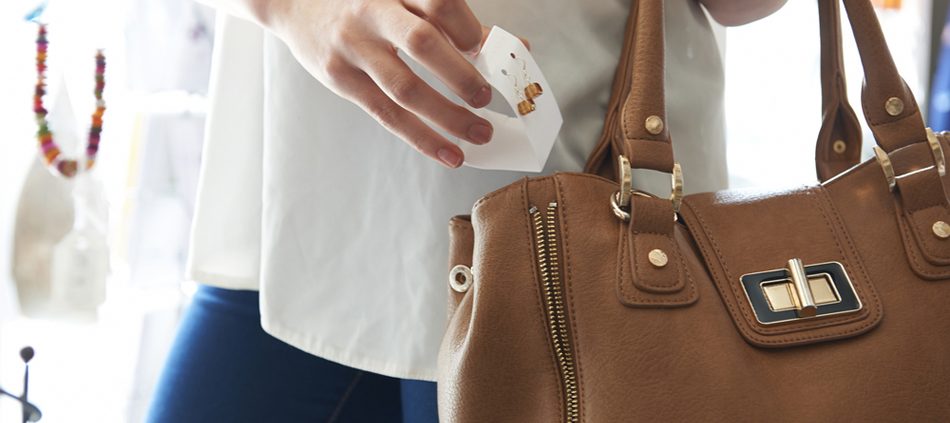 It takes a great deal of time and energy to build up a successful retail business and with this in mind you'll want to do everything you can to protect valuable stock and business assets.
However, the ever-present scourge of shoplifting unfortunately affects countless shop owners each year, with many millions of pounds lost to theft. Sadly' shops will always attract shoplifters but what can you do to make yours more secure? Here's our advice on some of the best ways to improve shop security:
• Map crime: if you're finding that items are going missing, spend time working out which areas of the shop seem most susceptible. Keep a record of locations, dates and times – once you've pinpointed a particular area it's easier to work out how to improve surveillance. Making the area more visible by repositioning shelving or stock can help, whilst asking staff to spend more time there is often beneficial.
• Keep things tidy: a neat and tidy shop sends out a signal that everything is in order, including security and surveillance. Don't forget the exterior of your shop too: making sure it looks well kept is a clear demonstration that the security of your business is important to you.
• Say hello: greeting shoppers when they enter your shop is a simple yet highly effective way to help cut down on theft. Shoplifters are likely assess how easy it is to steal from you as soon as they walk in: making it clear that you're paying attention sends out the message that you're watching and are aware of what's going on.
• Install CCTV: if you haven't already done so, installing CCTV is probably the single most effective step you can take to improve the security of your shop. Carefully positioned cameras will deter the majority of thieves whilst providing you with reassurance and evidence if the worst happens.
Contact FirstEye for advice on the best ways to protect your commercial business
We work with businesses throughout Leeds and Yorkshire, providing a wide range of cost-effective security solutions. From intruder alarms and CCTV, through to access control and security lighting, we can help you find solutions to provide your retail premises with the protection it deserves.
To find out more, or to arrange for a free, no-obligation security survey, get in touch by calling 0113 228 8599 or email quote@firsteye.co.uk
https://www.firsteye.co.uk/wp-content/uploads/2019/11/commercial-security-installations-Leeds.jpg
633
950
eyedmin1st
/wp-content/uploads/2018/06/logo-new.jpg
eyedmin1st
2021-08-18 13:10:55
2021-08-18 13:10:55
What's the most effective way to improve the security of your commercial business?