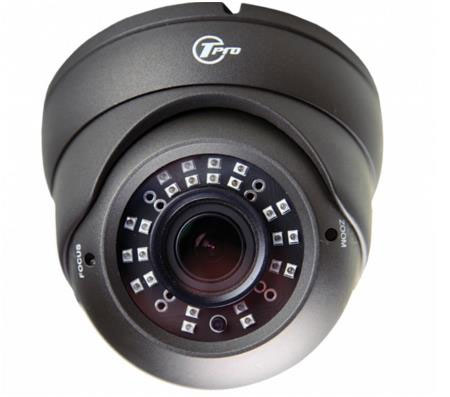 Protect your business with a CCTV system installed by FirstEye
Regardless of the size of your business or your budget, a CCTV system can be designed to work for you. There's a misconception that CCTV is the preserve of big businesses but this is not the case and installing a CCTV system offers a highly effective way to protect your staff, stock, sensitive data and business assets.
CCTV cameras can be used outside or indoors or a combination of the two and depending on the type of system you choose, can record in colour, in daylight or darkness and high definition.
The benefits of CCTV systems for small businesses
CCTV offers the combined benefits of working in a preventative AND retrospective way:
designed to provide a highly effective preventative measure, CCTV cameras offer a proven way to deter thieves
CCTV also provides a very useful way to collect and record evidence if a crime should happen on your premises, whether it's a theft carried out by an intruder or internal theft
Ideally, a CCTV system will deter criminals for attempting to enter your premises, therefore preventing a crime from happening in the first place. However, if the worst does happen, CCTV offers a way to help limit the damage by helping the police to identify those involved or through the provision of evidence in an insurance claim.
What's the difference between CCTV and surveillance cameras?
Although CCTV and camera surveillance work in a similar way by recording events which could cause problems for your business, each type of system is, in fact, used in very different ways.
CCTV: CCTV systems record footage using a number of different cameras before storing the footage onto a private, local storage location. For example, a small shop might have a camera to cover the front entrance, another covering the shop floor and a third to cover the till area. The resulting footage is saved onto an internal storage (e.g. a hard drive) but is not available to the public.
Surveillance cameras: unlike a closed surveillance system (CCTV), surveillance cameras can be accessed remotely. It is possible to access the images using a smartphone app or tablet and the footage is saved onto a cloud storage system rather than a computer hard drive.
Contact FirstEye to arrange your free security survey
A range of systems are available, with options suitable for business premises of all shapes and sizes: from factories and warehouses, through to shops and home offices. To find out more, or to arrange for a free, no-obligation security survey and quote, please don't hesitate to contact us today.
https://www.firsteye.co.uk/wp-content/uploads/2018/09/commercial-security41.jpg
397
450
eyedmin1st
/wp-content/uploads/2018/06/logo-new.jpg
eyedmin1st
2018-06-12 12:55:27
2018-09-05 12:56:02
CCTV provides unbeatable protection for businesses of all sizes