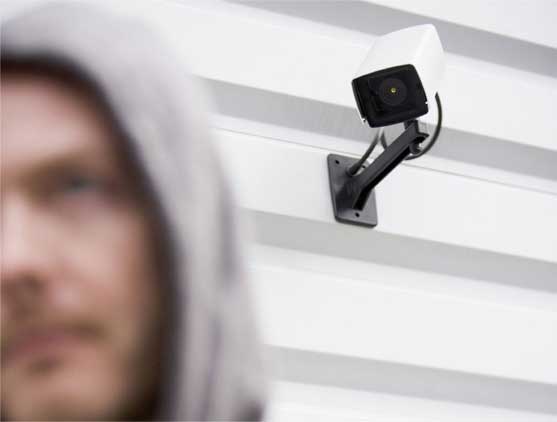 CCTV system designed and installed in Leeds by FirstEye
Running a business is hard, especially in the current and extremely challenging environment. Whether you have your own restaurant, shop or cafe, you'll know how difficult it can be to keep an eye on things; especially at the moment. This is where CCTV comes in and by installing a camera system not only will you improve the security of your business, you'll also find it provides you with a very useful extra set of eyes and ears!
Installing a CCTV system offers business owners a cost effective way to protect their assets and will provide you with the capability to guard your business when you're not there. Here are just some of the ways CCTV could help you:
• Deterrent: when deciding which business to target, a burglar will always choose the premises which isn't protected by CCTV. It's also worth remembering that CCTV will help to deter shoplifters and can even help to put off dishonest members of staff from stealing.
• Insurance: Losing expensive stock to break-ins, shoplifting or staff theft can be heartbreaking and very expensive. CCTV enables you to review footage, find out what's been going on and provide the police with valuable, usable evidence.
• Safety: Your safety and the safety of your staff is very important and installing CCTV is a great way to provide reassurance and an additional level of protection.
• Professional: Installing CCTV is a visibale way to demonstrate that you take the security of your business seriously.
• Monitoring: CCTV will enable you to keep an eye on your business when you're not there; providing you with reassurance and peace of mind that everything is as it should be.
Get in touch with FirstEye and give your business the protection it deserves
Here at FirstEye we are specialists in designing and installing CCTV systems for business and homeowners in Leeds. To find out more about how we can provide your business premises with unbeatable protection, get in touch by calling 0113 228 8599 or email quote@firsteye.co.uk
https://www.firsteye.co.uk/wp-content/uploads/2018/09/security-systems1.jpg
422
557
eyedmin1st
/wp-content/uploads/2018/06/logo-new.jpg
eyedmin1st
2020-06-03 11:25:58
2020-06-03 11:25:58
CCTV: your eyes and ears when you can't be there