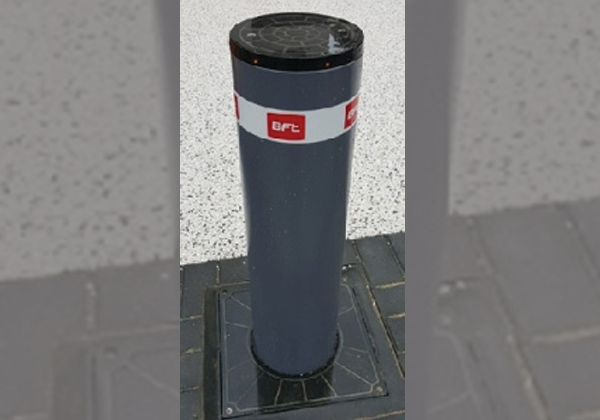 Vehicle barriers installed in Leeds
Installing a vehicle barrier to control who has access to your business premises is a great way to increase security and send out a clear deterrent to intruders.
Here at FirstEye we have the expertise to install a range of different vehicle barriers, including security bollards, automatic retracting bollards and car park lifting gates. Our range covers vehicle barriers of all shapes and sizes, with options to suit drive ways and car parks.
The benefits of installing security barriers
Vehicle barriers can be used in a range of ways, from preventing drivers from turning in your site entrance, through to uninvited parking and out-of-hours anti-social behaviour. Installing security barriers offers additional benefits including:
Cost effective security: a low-cost solution to controlling vehicle access to your premises.
Reliability: security bollards and barriers require very little maintenance and when installed by security specialists such as FirstEye, should provide you with reliable service for many years to come.
Minimal space required: automatic retracting bollards and car park lifting gates are ideal for installation in narrow or restricted entrance ways.
Security to meet your requirements: if you require a high-security solution, we can help with a range of additional extras including keypad access, intercoms and key fob access systems.
Efficient operation: retractable bollards and lifting gates, designed to operate quickly for rapid entry or exit.
Easy installation: retractable bollards and lifting gates are easy to install, with no need for extensive groundworks.
If you're looking for a cost-effective, reliable way to improve the security of your business, security bollards and gates provide the ideal solution. We have many years of experience in providing business and residential customers with a wide range of highly effective security solutions, including access control systems, security alarms and fire protection.
Contact FirstEye by calling 0113 228 8599
If you would like to find out more or to arrange for a free, no-obligation quote at a time to suit you, please don't hesitate to get in touch.
https://www.firsteye.co.uk/wp-content/uploads/2017/06/vehicle_barriers2.jpg
420
600
eyedmin1st
/wp-content/uploads/2018/06/logo-new.jpg
eyedmin1st
2017-11-27 12:52:45
2017-11-27 12:52:45
Vehicle barriers designed to help you protect your business