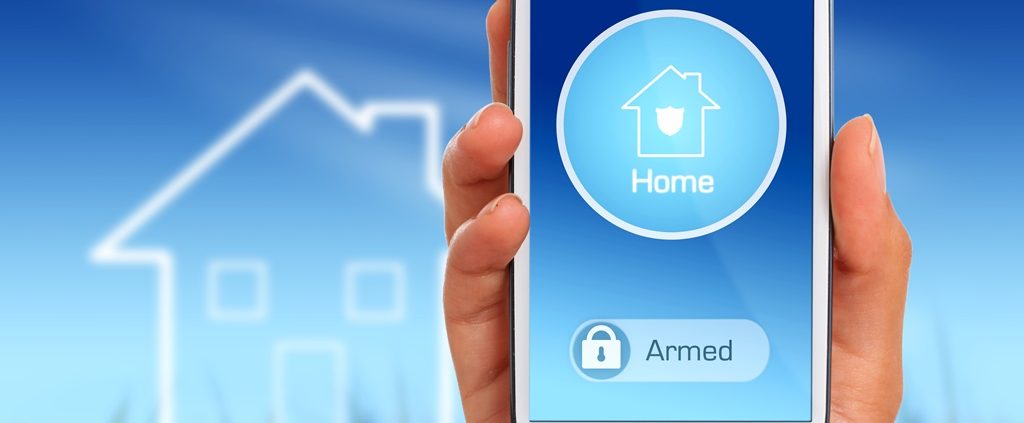 Are smart home systems the future of home security?
Smart technology seems to be everywhere these days: from fingerprint recognition and contactless card payments, through to smart home appliances. Smart home security systems offer the very latest way to protect your home and are designed to provide all the features you'd expect from a burglar alarm but with added extras. Here at FirstEye we install smart home security systems for homeowners in Leeds and whether you're considering investing in a system or have never heard of the technology, we thought we'd shed some light on what smart home security could mean for you.
This week we'll focus upon what smart home security systems are and what they do, followed by a post next week on how smart home technology could make your home safer and how systems are installed.
Smart home systems – what are they and what do they do?
Smart home security systems are sets of security gadgets such as a burglar alarm, CCTV cameras, door locks and sensors which are connected to each other through the internet. Designed to be upscaled or downscaled according to your individual requirements, smart home systems can be tailored to include one or many security devices.
Regardless of how many devices are used in a smart home system, they are driven and linked by a central point or hub which is wirelessly connected to the internet. The system is controlled using an app which can be viewed on a smart phone or tablet, regardless of where you are. Not only will this allow you to monitor what's going on in your home when you're not there, you'll also be able to remotely control things such as lighting, central heating or even appliances.
Smart home systems can be added to over time so you might, for example, wish to start with a smart alarm system before adding a couple of CCTV cameras or a smart doorbell at a later date. The choice is yours and we'll work closely with you to design and install a system which suits your home and family.
Smart home systems have the potential to offer a number of advantages and this is something we'll cover in next week's post.
Get in touch with FirstEye to find out more
Smart home systems offer exceptional protection and peace of mind. If you'd like to find out more about our smart home installation services in Leeds, please get in touch by calling 0113 228 8599 or email quote@firsteye.co.uk
https://www.firsteye.co.uk/wp-content/uploads/2018/09/Dollarphotoclub_8183122511.jpg
768
1024
eyedmin1st
/wp-content/uploads/2018/06/logo-new.jpg
eyedmin1st
2019-08-05 12:06:04
2019-08-05 12:06:04
What is smart home security?