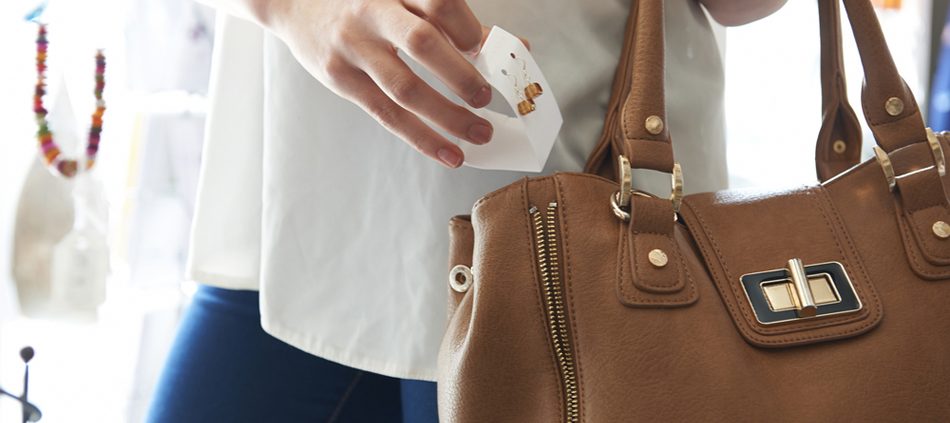 Easy ways to protect your shop
Shoplifting costs UK businesses many millions of pounds each year in lost revenues. Not only is shop lifting expensive it's demoralising too but by taking a few simple steps, you could improve the security of your shop and reduce the chances of it happening.
Seasoned shoplifters can tell within seconds of walking in how easy it is to steal from a shop. They base their assessment on how quickly they are spoken to be a member of staff and so by greeting everyone who enters yours, you'll send out the message that you, and your staff, are aware of what's going on.
It can also be helpful to spend a little time working out where thefts are happening inside your shop. If one area seems to be more prone to theft than others, think about what you could do to improve the situation. For example, is it covered by your CCTV cameras? Can you see the area from the till? It might be worth moving expensive items away from the area, moving shelving or re-positioning staff.
Last and by no means least, by keeping your shop clean and tidy you'll be sending out the message that everything is in order and that your security is up-to-date. Wide, uncluttered aisles make it harder for shoplifters to operate unnoticed, whilst a clean and tidy shop exterior will also help.
Get in touch with FirstEye for business security advice
Here at FirstEye we work with commercial businesses throughout Leeds and Yorkshire, providing a range of security solutions including CCTV systems, intruder alarms and access control. We offer systems to suit all budgets and requirements so if you'd like to find out more, please get in touch by calling 0113 228 8599 or email quote@firsteye.co.uk
https://www.firsteye.co.uk/wp-content/uploads/2019/11/commercial-security-installations-Leeds.jpg
633
950
eyedmin1st
/wp-content/uploads/2018/06/logo-new.jpg
eyedmin1st
2019-11-11 13:36:51
2019-11-11 13:36:51
Simple tips to protect your business from shoplifters