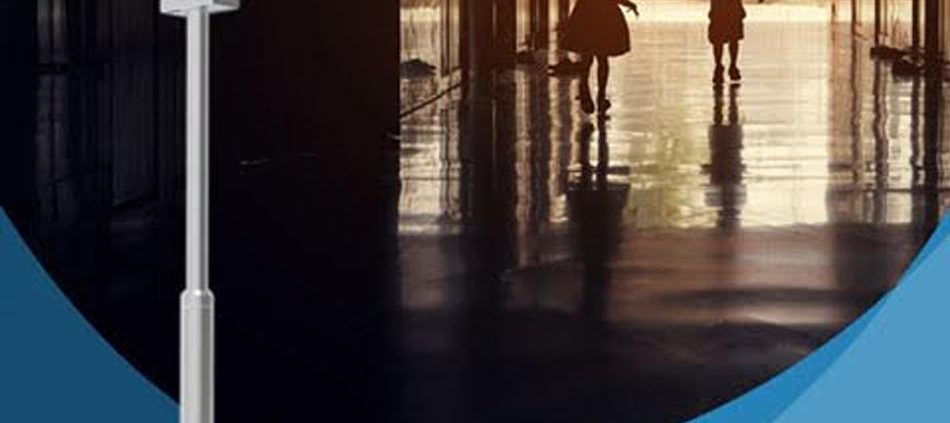 Pole mounted body thermometers installed in Leeds by FirstEye
As Covid-19 looks like it's going to be with us for some time to come, many businesses and organisations are looking for ways to operate safely. This is where a body thermometer can prove incredibly useful; offering safe and secure way to check the temperature of people entering a building. Ideal for doctor's surgeries, dental practices, clinics, hospitals, office buildings, care homes, schools and colleges, a remote body temperature helps to provide additional reassurance.
Contact-free temperature measurement
At FirstEye we are registered installers of Uniview CCTV systems which include UNV Heat-Tracker Standing Pole-Mounted Body Thermometers. These clever devices are specially designed to installed in the entrance of a building and will safely and remotely take the temperature of everyone who enters. If the thermometer detects a raised temperature, an alarm will sound. Offering a highly accurate and completely safe way to monitor the temperature of everyone entering a building, installing a UNV Heat-Tracker Standing Pole-Mounted Body will help you safeguard staff and visitors from the risk of Covid-19.
Get in touch with FirstEye to obtain your free, no-obligation quote
To find out more about the benefits of installing a body thermometer, or to obtain a free, no-obligation quote, get in touch with FirstEye by calling 0113 228 8599 or email quote@firsteye.co.uk.
https://www.firsteye.co.uk/wp-content/uploads/2020/04/pole-mounted-thermometer.jpg
1342
950
eyedmin1st
/wp-content/uploads/2018/06/logo-new.jpg
eyedmin1st
2020-10-12 10:56:18
2020-10-12 10:56:18
Protect staff and visitors with a body thermometer