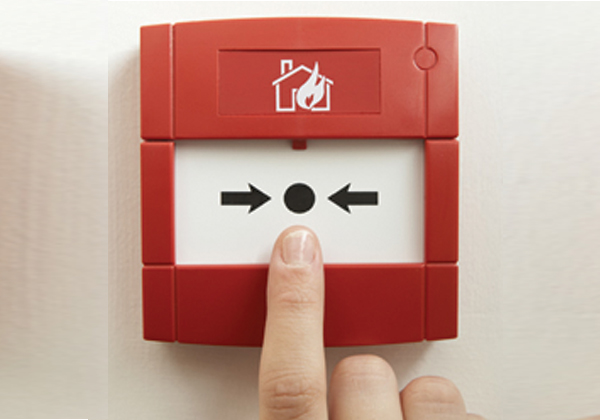 In the realm of business and commercial security, fire alarm systems hold a pivotal role. As a company with over 22 years of experience in the planning, design, and installation of security systems, FirstEye understands the importance of a well-installed and maintained fire alarm system.
Fire Alarms – an Essential Safety Requirement
In the UK, legislation surrounding the installation of fire alarms in business and commercial premises is stringent. It is not merely a matter of compliance, but a commitment to the safety of people and the protection of assets. Ensuring your fire alarm systems are correctly installed and maintained is not just a legal requirement, but a moral obligation.
At FirstEye, we offer a comprehensive range of security solutions, including fire alarm systems. Our fire alarms are designed to protect your premises and workplace by detecting smoke and fire at the earliest possible stage. This early detection can be the difference between a minor incident and a major disaster.
Bespoke Fire Alarm Installations in Leeds
Our team of experts is committed to providing a high-quality service that meets the specific needs of each client. We understand that every business is unique, and so are its security requirements. That's why we tailor our services to fit your specific needs, ensuring that your fire alarm system is not only compliant with legislation but also effective in providing the protection you need.
Choosing FirstEye for your fire alarm system installation in Leeds means choosing peace of mind. Our reputation is built on the quality of our work and our exceptional customer service. Many of our customers come to us by personal recommendation, a testament to the trust we have earned over the years.
Contact FirsEye
Fire alarm systems are an essential aspect of business and commercial security. Ensuring they are correctly installed and maintained is crucial. With FirstEye, you can rest assured that your fire safety is in expert hands. Contact us today for a friendly and helpful chat on how we can help you ensure the safety of your premises.
https://www.firsteye.co.uk/wp-content/uploads/2017/06/fire_alarms3.jpg
420
600
eyedmin1st
/wp-content/uploads/2018/06/logo-new.jpg
eyedmin1st
2023-08-03 14:41:11
2023-08-03 14:41:11
Ensuring Fire Safety in Business and Commercial Premises