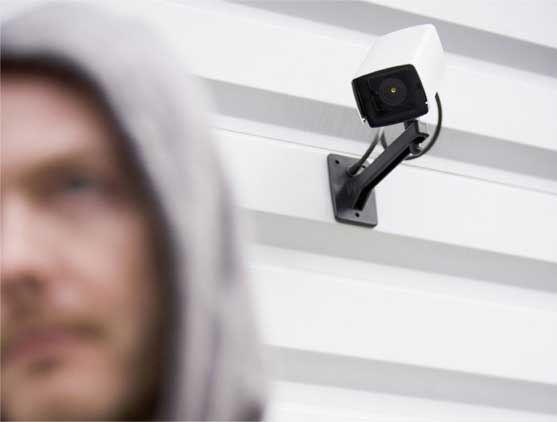 Each year many millions of pounds are lost to commercial businesses through crime such as theft, shoplifting and vandalism. Whilst it's not possible to prevent every single crime from happening, ensuring your business has adequate security protection offers a highly effective way to safeguard it. Here at FirstEye we have decades of experience in working with businesses throughout Leeds and West Yorkshire, providing a wide range of security solutions to suit businesses of all sizes.
Commercial security installations in Leeds and West Yorkshire
We offer a wide range of cost-effective commercial security solutions with options to suit all budgets and requirements. If you're not sure how to protect your business from crime, or which security solutions are right for you, our experienced team are happy to provide and advice and guidance. In the meantime, here's an overview of what we offer:
CCTV installations: offering superb protection and a highly effective deterrent, CCTV is ideal for use both inside or outside a business premises. The latest CCTV systems are designed to be viewed from a smartphone app, offering you the capability to check on your business premises, regardless of where you are.
Intruder alarms: we install a range of alarms; from simple, bell-only systems, through to alarms with multiple user capacity. Ideal for protecting your business when you're not there, an alarm provides efficient protection.
Access control: we have the expertise to install a range of access control systems, including door access and intercom systems. Access control offers an effective additional security measure for a wide range of businesses, including shops, offices, medical practices, industrial sites and warehouses.
Vehicle barriers and physical security: designed to protect car parks, loading bays and external areas, installing a vehicle barrier provides additional protection for external areas.
Fire alarms: ensuring you have a working, reliable burglar alarm is a legal requirement for many businesses. We are experts in fire alarm installations and can provide your business with the level of protection it needs.
Security lighting: a cost-effective way to provide additional protection, security lighting illuminates dark areas to prevent intruders from having a place to hide. We install LED security lighting which is economical to run and simple to install.
Get in touch with FirstEye
If you would like to find out more about our commercial security installation services in Leeds, please get in touch to obtain your free, no-obligation quote and security survey.
https://www.firsteye.co.uk/wp-content/uploads/2018/09/security-systems3.jpg
422
557
eyedmin1st
/wp-content/uploads/2018/06/logo-new.jpg
eyedmin1st
2021-06-29 13:52:09
2021-06-29 13:52:09
What's the best way to protect my commercial business against crime?