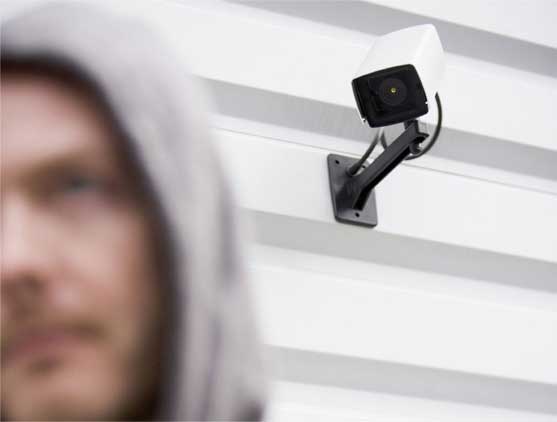 Protecting our homes and families is, of course, one of our top priorities. One way to achieve this is by installing a CCTV system. However, while a CCTV system can be an excellent security measure, it is important to use it correctly and within the bounds of the law.
If your home is protected by a CCTV system, it is important to ensure that the system complies with government guidelines, and that it respects the privacy of others. One of the primary considerations is to ensure that the cameras are positioned so that they only capture images within the boundary of your private property, including the garden. If the cameras capture images of people outside of these boundaries, such as your neighbours' homes and gardens, public footpaths, streets, or shared spaces, then the General Data Protection Regulation (GDPR) and the Data Protection Act 2018 will apply.
To ensure that you use your CCTV system responsibly, there are a few things to consider before installing it. One of the most important things to keep in mind is to position the cameras in the most privacy-friendly way possible, so as not to intrude on your neighbours' privacy or public spaces. Additionally, consider which areas you want the cameras to capture, whether you need to record the images or whether a live feed is adequate, and whether or not the cameras capture images outside of your boundaries. If the cameras do not capture images outside your property, then data protection laws do not apply.
CCTV installations in Leeds and surrounding areas
At FirstEye, we understand the importance of using a CCTV system responsibly. We are experts in CCTV installations in West Yorkshire and can help you choose the best system for your budget and requirements. We can also assist you in positioning the cameras to ensure that you have the protection you need without compromising your neighbours' privacy.
If you're considering installing a CCTV system or need advice on your current system, we offer a free, no-obligation quote. To find out more, please contact FirstEye by calling 0113 2288599 or emailing quote@firsteye.co.uk. Remember to use your CCTV system responsibly and legally, and protect your home and family with confidence.
https://www.firsteye.co.uk/wp-content/uploads/2018/09/security-systems1.jpg
422
557
eyedmin1st
/wp-content/uploads/2018/06/logo-new.jpg
eyedmin1st
2023-04-19 11:52:43
2023-04-12 11:53:33
Are you using your CCTV system correctly?