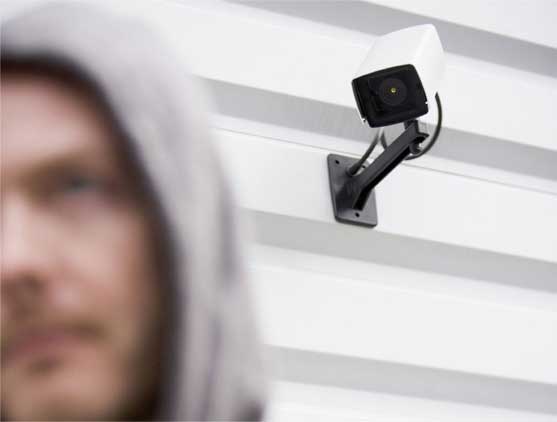 Protect your home or business with CCTV cameras installed by FirstEye
CCTV is becoming an increasingly popular way for business and homeowners to protect their property and assets. Although the benefits of CCTV might seem obvious, here are seven additional ways this type of security could help you improve security:
Deterrent: even if a CCTV camera is switched off it will still provide a highly visible deterrent. If a burglar is deciding which building to try to break into, he's far more likely to choose the property which isn't fitted with a CCTV camera.
Insurance: installing CCTV offers a great way to discover what's going on when you're not there! Unfortunately the majority of thieves don't go around wearing balaclavas and so when something goes missing, CCTV can help you get to the bottom of the problem. Ideal for preventing business theft and internal fraud, CCTV provides unbeatable protection.
Evidence gathering: if the worst happens and your property is broken into, CCTV footage provides important evidence for the police and can prove incredibly useful when making an insurance claim.
Safety: CCTV can also be used to keep your employees or family safe. Thanks to modern technology, it is now possible to view live CCTV footage when you're not there, helping you to monitor what's going on whilst you're away from your home or business.
Useful: CCTV footage is often used by the police to publicise criminal activity and catch the culprits.
Reassurance: remote access CCTV is ideal if you spend time away from the office but want to keep an eye on what's going on when you're not there. In addition, CCTV can also help protect staff from false allegations made by customers.
Professional: installing CCTV shows you take security seriously, providing your business with a professional, business-like image.
Get in touch to discover the benefits of CCTV for your home or business
To find out more about how CCTV could help you protect your home, family or business, get in touch with us to obtain your free, no-obligation quote. Contacting FirstEye is easy: simply call 0113 228 8599 or email quote@firsteye.co.uk
https://www.firsteye.co.uk/wp-content/uploads/2018/09/security-systems1.jpg
422
557
eyedmin1st
/wp-content/uploads/2018/06/logo-new.jpg
eyedmin1st
2020-01-29 11:54:13
2020-01-29 11:54:13
7 benefits of CCTV you might not have thought of